X-ccelerate Your Supply Chain
Real-Time Data at Your Fingertips
Our customers are the world's leading consumer brands. X-ccelerator is Printpack's Customer Self-Service Platform. It is designed to revolutionize our customers' experience by putting business-critical information directly into the hands of those who need it most.
With X-ccelerator , you can leverage real-time information directly from our internal systems, giving better visibility and insight to your packaging supply chain than ever before.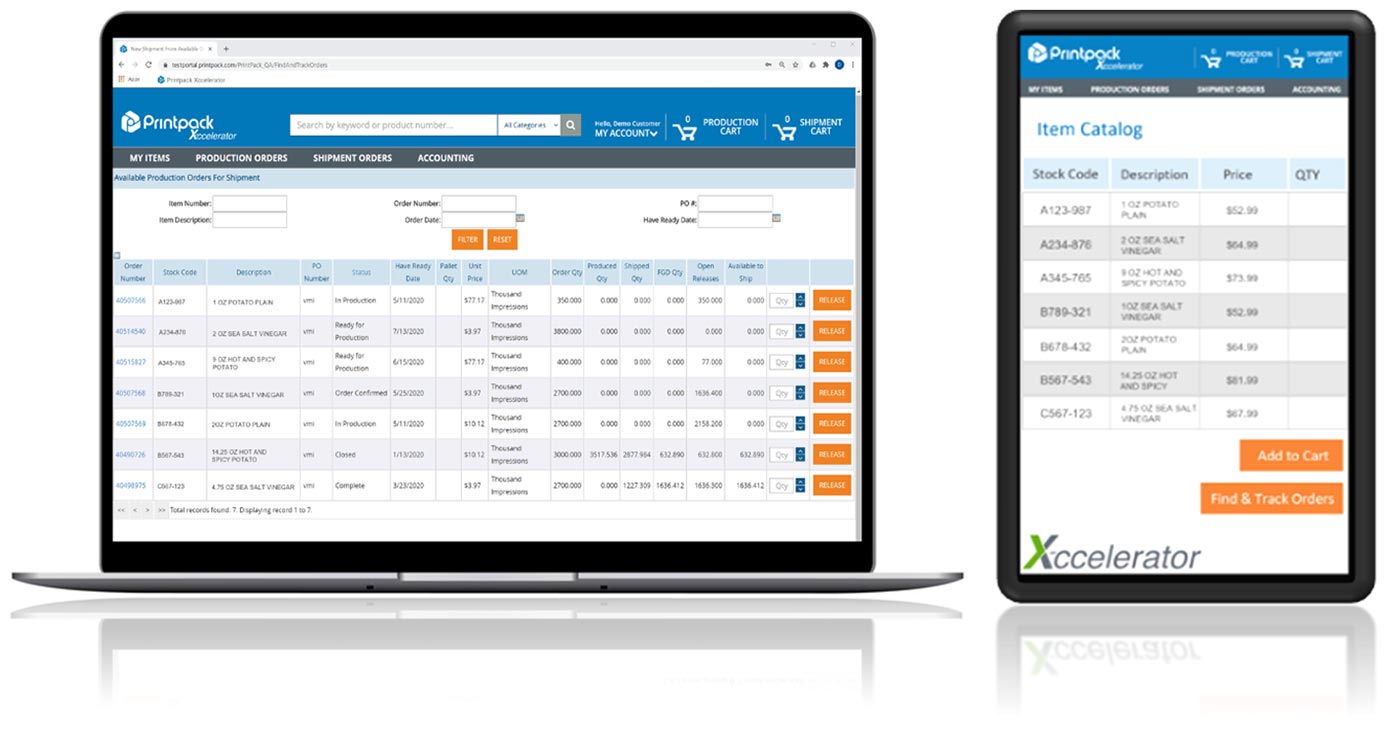 Key Functionality & Features
Track Production Orders & Shipments
---
Real-time tracking of all your orders and shipments.
Place & Manage Orders
---
Place new orders.
View and change existing orders.
View & Download Order History
---
Simple, direct access to all orders and shipments.
View & Manage Inventories
---
Real-time visibility into existing inventories and future order coverage.
Item Inquiries & Detail
---
Detailed information on your active SKU portfolio.
View Invoices & Manage Payments
---
Get copies of your invoices and manage payments online.
85% of our customers said a portal where they could track orders and shipments, view and manage orders, and view inventories would be very valuable.
Get Started with
To get started with X-ccelerator, email Xccelerator@Printpack.com , or contact your Sales or Customer Service Representative.